ABOUT DUNCAN SMITH
MY MUSIC BACKGROUND
Hi. I teach guitar in Sydney's eastern suburbs. I'd like to say a few words about my background in music and guitar teaching. 
At the moment, I play in a rock band called Lighthouse XIII. But when I started music way back in the last century, I began with classical guitar, doing all my AMEB exams up to 8th grade – which is not quite a black belt, but it's close!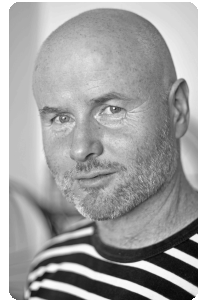 At heart, I was always a rock guitarist, but almost by accident the first band I joined was a jazz band as a bass player. This was when I lived in Mackay in Far North Queensland for two years. Starting out as a jazz bassist wasn't in the plan, but it was all good experience. After that I was in a top 40 and  blues rock band who played everything from AC/DC to ZZ Top and every alphabetical artist in between. The band's singer was a long haired biker who looked good singing the ZZ Top and a bit odd singing stuff like the Tracy Chapman songs we also used to do. But you know, it's good to be versatile …
After playing in a few more rock cover bands, I moved to Adelaide and focused on songwriting.  I wrote and recorded over fifty songs in a three year period. Returning to Sydney, I took a break from playing music and studied philosophy of science at UNSW … again, it's good to be versatile.
All this time – in Mackay, Adelaide, and Sydney – I've been teaching guitar. I even gave guitar lessons in Germany on a couple of recent overseas visits. I find that everywhere people are much the same – they all want to play the world's coolest instrument, the guitar. 
A  few years ago, I returned to playing music with  my band 'Lighthouse XIII.' We've so far made three independent albums – 'Vortex Winder', 'Waves Upon Waves,' and 'The Maelstrom Ascendant.'
It's been a long and winding road, and all of this experience is put to good use when it comes to teaching people how to play guitar.
MY GUITAR TEACHING
There are only 6 strings on a guitar and 12 notes in an octave. So I'm always amazed at the huge variety of bands and music styles that have been created since rock began in the 1950s. What I like most about teaching is the chance to be involved in this whole art form and share it with others.
There are so many great bands. For example, let's just take bands starting with the letter S. One day last year I remember teaching songs by Skyhooks, Slayer, and the Smiths. Those three bands are very close alphabetically but worlds apart musically. It's amazing how many different sounds you can get out of a guitar.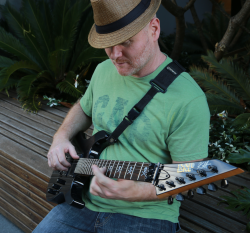 So whatever your taste in music, I'll be able to help you learn to play it – whether it's pop, rock, folk, metal, jazz, bass guitar, or whatever you're into. Have a look at the 'Styles' page where there are a few words about the different styles of music you can learn.
What are some of the good things about how I teach guitar? Well, if you're a beginner I won't make you learn a lot of boring scales and exercises. Instead, we'll start playing good songs straight away. You can do that on guitar. A lot of the classic songs are easy to play.
Also, I'll teach you songs you like, according to your taste. So if you're into heavy metal, I won't make you play blues … and vice versa. You can request your own songs and I'll write them out for you. At the moment I've got one student who learns nothing except the music of the French folk singer, George Brassens. I'd never heard of Brassens, but having now played over thirty of his songs, I'm a fan. A few years ago there was another student who wanted to learn nothing but the songs of Kiss, so that's what we did. So, I always treat people as individuals and teach them music they like.
I can train you up for your classical guitar AMEB exams, or help you with songwriting if you want to become a rock star. Or if, like most students,  you want to keep the day job and play guitar for a hobby, that's fine too.
If you have any questions about how I teach, don't hesitate to give me a call or an email.