Rock 
You want to play rock guitar?  No problem. If you're a beginner, there are plenty of songs you can play from day one. If you're intermediate or advanced, there are even more great songs to play.  Rock is such a wide genre that many of the styles listed below are sub genres. So read on.
Blues
One of the core styles of rock music is blues.

Learn from the masters – BB King, Johnny Winter, Muddy Waters, Roy Buchanan, Robert Johnson, Stevie Ray Vaughn, and many more.
Nearly all the great rock lead players  – e.g. Page, Slash, Hammett, Angus Young – use the string bending pentatonic licks invented by the blues players. Learn this style and you'll have rock lead covered.
Bass Guitar 
Wow – what a great instrument. I love playing bass, so please come and learn it so I have  an excuse to play more. There are so many outstanding bass players – whether its Flea from the Chili Peppers, John Entwistle from The Who, metal guys like Geezer Butler or Steve Harris, crazy hyperactive jazz players, and many more.
I'll show you the music structures and techniques of bass playing to allow you to play like these guys and also how to make up your own bass lines.
Jazz
Learn all your jazz standards from 'The Real Book.' You'll learn all the 7th, 9th, and 13th chords you need, how to identify keys,  and how to improvise over these well known songs. Jazz bass students are also welcome.
Classical
I've studied up to 8th grade level and am an accredited tutor working with students from UNSW's  music education program.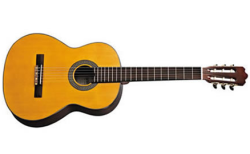 Learn the great pieces in the classical guitar repertoire – Bach, Villa-Lobos, Tarrega, Lauro, Ponce, Sor, and so on. Exam preparation is an option if you wish to move through the grades.
Heavy Metal
If you like metal, you've come to the right place. I was brought up on Sabbath, Priest, and Zeppelin, moved on to the virtuosos Van Halen and Rhoads, then 80s thrash like Slayer and Megadeth, 90s icons Pantera & Carcass, and modern giants like Nevermore and Rammstein.
I play this style myself, so can really help you if this is your area of interest.
Punk 
From Iggy Pop to the Sex Pistols, Nirvana and their modern day descendants, there's no shortage of punk tunes we can play.
Indie / Alternative
I knew a guy once, a blues purist, who referred to what he called the 'Surry Hills sound

.' 'Anything goes' he said, with a shrug and a raised eyebrow. Well, you know Indie music might play a little  loose with the 'rules' of music, but this has allowed the creation of some unique sounds. Fact is there's a whole alternative universe of music out there and some of it is pure gold. And bands like the Smiths and Radiohead have crossed over from being cult classics to achieving world wide adoration. Indie musos are welcome here.
Folk / Singer-Songwriter 
The singer-songwriter is an archetypal figure in the musical landscape. From Bob Dylan to Tracy Chapman to Jack Johnson and anyone in between, there's plenty of inspiration to be found here.
Songwriting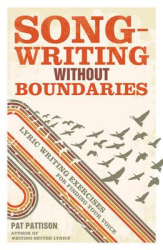 How do you write a song? There are millions of them out there so it can't be that hard! I'll show you the tricks of the trade –  how to start, guitar riffs and chords, vocal melody and harmony, structure and arrangement, matching lyrics to music. How to start, and how to finish … perhaps with you recording your own album of original songs. The technology is there these days to make this a realistic and affordable prospect for anyone with aspirations in this area.
Theory and Improvising
Can you play me a solo in E flat Phrygian, augmented, diminished with a modulation to the relative major key? If these jargon-like terms bamboozle you, I'll demystify them for you. Theory's really not that hard when it's explained clearly. There are only twelve notes in an octave, so it's really just a matter of seeing how they fit together in different ways. It's all about patterns and structure. I'll explain it as simply and clearly as possible, using examples.