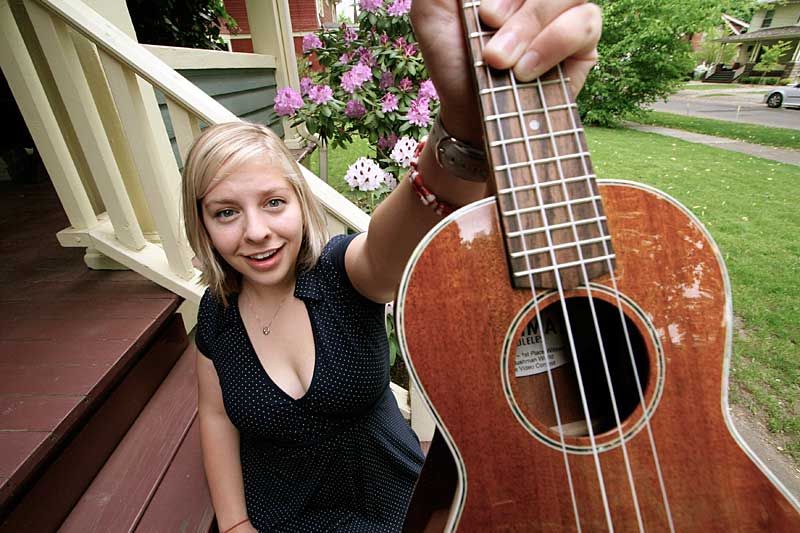 The ukulele is going through a mini boom at the moment.
For a long time, I didn't give the ukulele much thought. I assumed it was some kind of toy instrument, rather than a 'proper' one like guitar or bass.
But I was wrong, as I learned some time ago when a young boy came in for ukulele lessons. He had already played for a couple of years, so was no beginner. That meant I had to study up on the instrument, and found out there's a lot more to playing ukulele than I'd realised. It's capable of some surprisingly advanced and intricate music.
I had to quickly improve my own ukulele playing, in order to teach it. Since then, a number of uke students have come along. Probably the strangest was a man who came in with a ukulele bass (who knew there was such a thing?) to learn a set of Abba songs which his uke group was going to perform at the Burning Man festival in America. That's all we ever learned – Abba songs on ukulele bass!
As mentioned, the uke is becoming quite popular, as can be seen by some of the uke groups popping up around the place. It's fun and easy to learn. If you'd like to join in, I can get you quickly up to speed with the basics of chords, strumming, and picking. If you've already been playing for a while, we will work on taking your skills to the next level.
Either way, now is a good time to start ukulele lessons in Sydney, or online. So what are you waiting for? Uke can do it!
Uke https://www.abc.net.au/news/2023-10-20/instrument-s-surge-in-popularity-among-music-newcomers/103002444