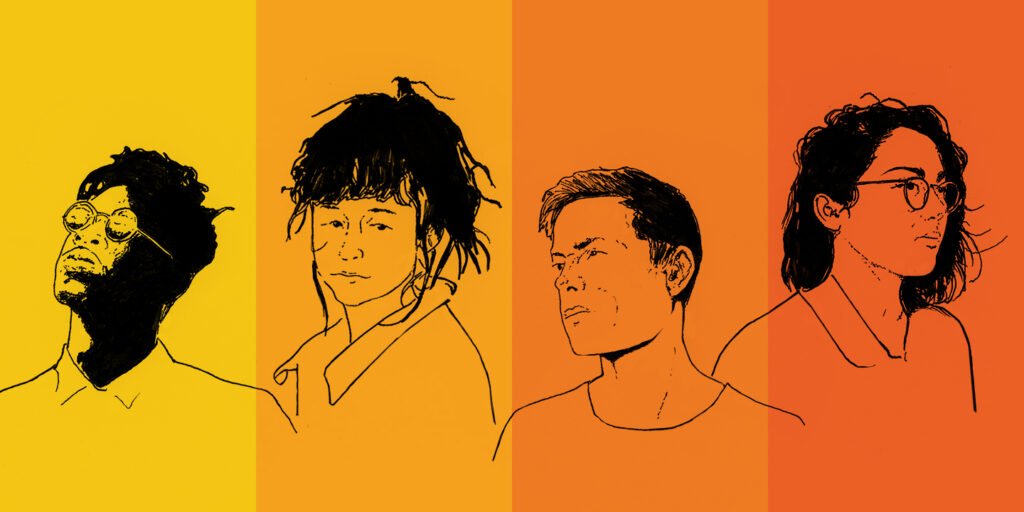 I call one of my guitar students the 'king of indie rock.' He's given me lots of song requests by bands I've never heard of. So many, in fact, I now have a big library of indie rock guitar songs. These bands are filed under 'indie' or 'alternative' – but what do these labels really mean?
As a kid growing up, I was aware of mainstream rock, the kind that got played on radio and TV. I also knew a few genres like blues and heavy metal. It was only later I became aware of this parallel world of 'alternative music.' This was when I moved to Sydney and lived around the inner west, way back in the last century. The people there listened to the Smiths, the Cure, and the local bands playing around Newtown and Surry Hills.
I was more into metal, and the lack of riffs and guitar solos in indie rock made me a bit snobby about these bands. However, I came to realise a good song is a good song, regardless of genre, and you don't always need guitar solos.
So what makes these bands 'indie' or 'alternative'? Mainstream rock was run by record companies driven by the desire for hits, and there were fairly clear expectations about the music and appearance of the bands they signed. But the indie bands made music on their own terms, independent of the demands of record companies. They threw out the musical rulebook, and didn't bother much with image. They often had more intelligent or unusual lyrics. When there were enough of these bands, the resulting 'scene' became an alternative to mainstream rock.
To go along with this, some small record labels formed, a low budget alternative to mega corporations like CBS and EMI. Then, you had your 'college radio stations' and independent record stores. It all made up an alternative musical eco-system.
It sometimes crossed over into the mainstream, like when grunge took off in the nineties, and if you go into a chain store like JB Hi Fi today, there is a whole CD section for 'alternative' music. I suppose you could say alternative music has become respectable.
I didn't listen to a lot of alternative music in the past, but thanks to my student, 'the king of indie rock,' I've heard a lot more lately and come to appreciate it. For example, he recently introduced me to Sleater-Kinney, a group that came out of the 90s riot grrrl movement in America. I even read the book by Carrie Brownstein, their guitarist, which was the inside story of that whole scene.
I now offer indie rock guitar lessons in Sydney, and also bass lessons. A band like the Smiths, for example, has really good bass lines. Below is a list of some of the indie bands whose songs we have done in guitar lessons. If you like playing this sort of music, on either guitar or bass, I have it tabbed out, and can add your own requests as well.
Bands: Vampire Weekend, King Gizzard, The Cribs, Surfer Blood, Interpol, Pulp, Wilco, Kurt Vile, Portugal the Man, Death Cab for Cutie, Dinosaur Junior, Pavement, the Smiths, the Cure, Methyl Ethel, Car Seat Headrest, Cat Power, Ida Maria, Rusted Root, the Shins, the Virgins, Kings of Leon, Elliot Smith, Julia Jacklin, the Hives, the Kills, Ballpark Music, Silver Sun Pickups, Khruangbin, Sleater-Kinney, Wavves, Camp Cope, Turnstile, Courtney Barnett, Smith Street Band, Smashing Pumpkins.
So if you like alternative music, try some indie rock guitar lessons with me in Sydney's eastern suburbs, or online with zoom if you live further out.