Duncan Smith teaches all styles of guitar to people of all ages and abilities in Sydney.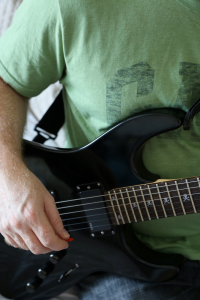 He has many years experience and has taught guitar in Australia and overseas. Whether you want to be onstage or just play along with your favourite songs at home, Duncan will help you reach your music potential.
Duncan's experience of song writing as well as playing in live bands for many years, will help you to master this fantastic instrument and enjoy the learning process along the way.
Take a look at this site for some more info on his guitar playing and teaching.
Read more about the different Styles that Duncan teaches.
Call Duncan Smith on 0430 406 602 to book a guitar lesson and see just how far you can go in a very short time. Duncan will have you up, playing and enjoying guitar in no time. Have fun and wow your friends with your skills on your guitar. The guitar is such a great instrument, it's affordable, portable and can be a lot of fun with just a few songs, notes and chords.