Duncan Smith also offers bass guitar lessons to people of all ages and abilities.
If you are interested in playing bass, then give him a call 0430 406 602 to book your next lesson.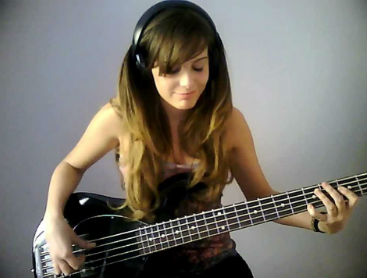 As Duncan said,
"Bass is a great instrument. Not many people realise how fun it is to play, and as a lot of bass songs are quite easy, you can be playing music right away. There are so many outstanding bass players – whether its Flea from the Chili Peppers, John Entwistle from The Who, metal guys like Geezer Butler, or indie and jazz players too."
"I'll show you the secrets of bass playing so you can play like these people, and how to make up your own bass lines as well."
Duncan's studio is based in Clovelly, in Sydney's Eastern Suburbs. It's easy to get to on public transport and there is parking outside. If you've been keen to  play the bass guitar, then Duncan's lessons will get you up and playing in no time. You'll be able to play along to tunes you like or join a band.
Call 0430 406 602 or book now!
Testimonial for Duncan Smith Guitar and Bass Teacher:
I have learned guitar and bass guitar with Duncan for a few years now and recommend him to anyone wishing to start. He is a patient and very skilled teacher and will adapt to each student's pace.Duncan Smith testimonials for guitar lessons You can learn a range of styles from rock to classical, so there's something for everyone.
Rita G
Updated for 2023 – I've got hundreds of good bass songs on file now, so whatever your taste in music, I've got something for you!