A few years ago, I went to a clinic by guitar freak, Jeff Loomis. In the Q and A after he finished playing, I nearly said 'Jeff, do you ever worry that your music is too fast for the human ear to take in?' Which is just about true. But I didn't say that because he's a genius and it might have seemed rude.
Then there's Jeff Beck, the slowest guitar hero in the world. He might be slow, but what a mastery of tone, tricks and technique. His show at the Enmore Theatre a few years ago was one of the best I've ever seen.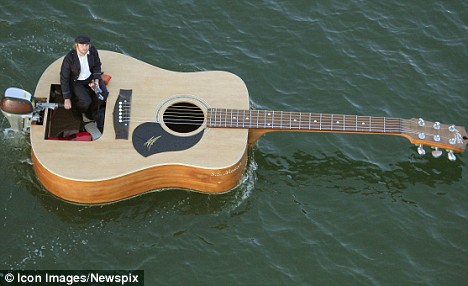 It's amazing how many great guitarists there are in the world, and some of them aren't even named Jeff. That's why I've got one of the best jobs in the world being a guitar teacher. It's an honour to be associated with all these incredible artists and teach their music to others. My job is to help people deepen their connection with music by letting them take part as players, not just as listeners.
You don't even have to be a virtuoso. The great thing about modern music is how easy it is to play. People come to me for guitar lessons at my studio in the Eastern Suburbs and straight away I get them playing songs by AC/DC, Bob Dylan, or whoever. Every six year old kid can play 'Smoke on the Water,' and from there, anything's possible.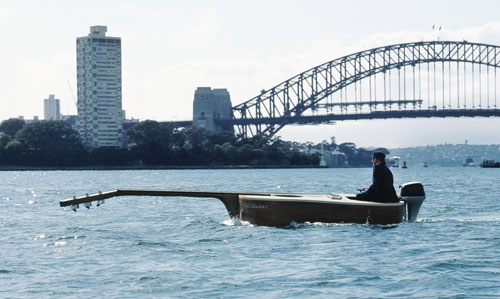 I get all types of students in here. There are your classical guitar purists; indie / alternative rockers from the Inner West, or metalheads into Slayer and Megadeth! Then there are young kids just learning to read music; teenage punks; or adult professionals doing jazz or blues in their spare time. One of my students puts in 60 hour weeks in real estate and reckons the only time he forgets about work is during his guitar lesson. Actually, I get quite a few adults coming in who've always wanted to play guitar but never got around to it. They often wish they'd started earlier in life. Well, better late than never, right? My first guitar teacher actually never picked up a guitar before the age of twenty-five.
So if you want to give guitar a go, there's no reason not to try. It's easy to get involved. A basic acoustic guitar costs not much more than a hundred bucks, then away you go. I mainly teach around the Coogee / Clovelly area, but have done guitar lessons in Sydney in various areas. If there's one thing we all have in common wherever you go in Sydney, it's a love of music and guitar. Except for hip hop. There's not much guitar in hip hop. That's why it should be banned! No, just joking, I like hip hop too! Hey, it's all music.
In studying a bachelor of music education at UNSW, I was assigned Mr. Duncan Smith as my performance tutor. Bass & Guitar Instructor. Over three years, Mr. Smith guided me through the classical guitar repertoire including works by composers such as Bach, Giuliani, Villa Lobos, and so on. His expert tuition helped me attain a high level of performance and good marks at UNSW.
Paul Wells
My son had guitar lessons with Duncan for approximately 2.5 years – the patience and enthusiasm shown by Duncan throughout the lessons was fantastic. It didn't only help my son love guitar, but music as a whole.
Robin Lubinski
As a guitarist with an interest in blues and jazz, Duncan Smith has been my teacher for several years now. The best thing about his teaching is that he is a good explainer and can make jazz and blues accessible to a struggling guitarist like me. I've learned a lot from him and would highly recommend him to others.
Stephen Riddell